Σ

SIGMA-TS4G-ACC.
SIGMA-TS4G-ACC
Product Overview
The Gaiacode Sigma Ʃ force feedback accelerometer is based on a truly rectilinear suspension system. The three axis strong motion accelerometer is housed in an 'O' ring sealed hard anodised waterproof aluminium case.
The system is self-contained, except for the power source. An isolated dc-dc converter ensures galvanic isolation of the system and operates from +9VDC to +36VDC..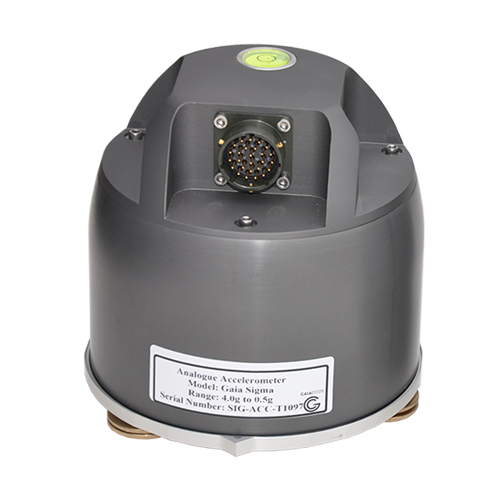 Figure 1 Feedback accelerometer with Mil-Spec connector.
The SIGMA is a compact and robust analogue forced feedback triaxial accelerometer with an exceptional performance, suitable for local and regional recording and for earthquake and engineering applications.
SIGMA-TS4G-ACC
Key Features
The analogue feedback accelerometer has an extremely large dynamic range exceeding 157 dB at 1Hz.
The sensor analogue differential outputs are intended to be interfaced to the differential inputs of a digitiser such as the TAU..
Figure 1 shows the sensor Mil-Spec connector turret which allows easy connection to the sensor. All the connectors are waterproof with O ring seals to a depth of 2 metres of water.
Full-scale low and high gain sensitivity is digitally user-adjustable from ±4.0 g to ±0.5 g on all axes of the sensor.
The standard frequency pass band is flat to acceleration from DC to 350 Hz.
Detailed sensor calibration information is provided with every sensor, including sensor dc calibration levels, the frequency response of the instrument and the transfer function in poles/zeros notation.
It is extremely simple to install sensor, a single point slotted base bolt point ensures that the sensor is fixed firmly to the installation point. Three leveling feet ensure that the sensor is leveled and locked to the installation bolt.
The North/South ordination points are machined on the sensor base and the sensor component fixing screws are fixed with dowel pins to achieve the highest possible orientation accuracy. The error in pointer to sensor orientation is less than ± 0.1 degrees.
After installation the sensor output offsets are nulled electronically, without the need to expose the interior of the accelerometer.
The noise performance of the digital sensor is better than 0.15 µm/s2/√ Hz and its dynamic range exceeds 157 dB at 1Hz.
This force feedback accelerometer is provided with different connector options, either with Gaiacode D type waterproof connectors or Mil-spec. connectors.