Θ

THETA-TTD120-VEL.
THETA-TTD120-VEL
Product Overview
Theta-TTD120-Vel is a unified digital output broadband seismometer, a broadband feedback sensor and a precision 24 bit 8 channel digitiser are housed inside a waterproof enclosure.
The low noise high dynamic range broadband feedback seismometer is based on a truly rectilinear suspension system which does not require mass lock. Eight channel 24 bit digitiser exploits the high dynamic range of the sensor forming a perfect portable sensor system.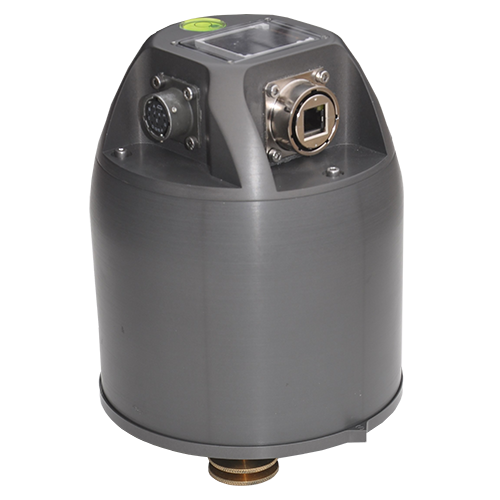 The THETA family sensors are broadband seismometers incredibly simple to deploy in large arrays and suitable for local, regional and teleseismic recording.
THETA-TTD120-VEL
Instrument Specifications
Suitability
Theta-Tau digital sensor can be effectively utilised in permeant or short term seismic experiments such as:
Single or large scale seismic networks
Micro-seismic monitoring
After-shock monitoring
Volcanology
Hydrocarbon exploration
Permanent reservoir monitoring
Induced seismicity detection
Explosion monitoring
Posthole seismology
Micro-seismic monitoring
Benefits
High data quality broadband data
Truly rectilinear suspension system with high cross axis rejection
Broadband data with high frequency response extending to 150 Hz
Minimises equipment used during installation
Reduces equipment to transport
Automatic self-installation and zeroing for quick installation.
Tilt tolerance of ±10 degrees
Display of operational parameters
System gain can be remotely adjusted with programable gain amplifiers
Portable and easy to deploy
Waterproof with connectors mated
Connector turret provides easy access to the connectors and cabling