OUR TEAM
Our founder
Dr Cansun Güralp
Founded in 2019. GaiaCode marks Dr Güralp's return to academic and industrial seismometer manufacturing, 40 years after he first revolutionised the industry with the World's first ever broadband miniature feedback instrument.
In 1978 he patented a mechanism that used a triangular leaf spring anchored to a rotational point. In combination with a sensor mass of less than 120 grams and a differential capacitive displacement transducer, this ushered in a new era of seismic instrumentation.
Dr Güralp is once again bringing a novel range of seismometers to the market, making best use of cutting edge materials, electronics and electromechanical design to make further advances on behalf of seismology, science and society.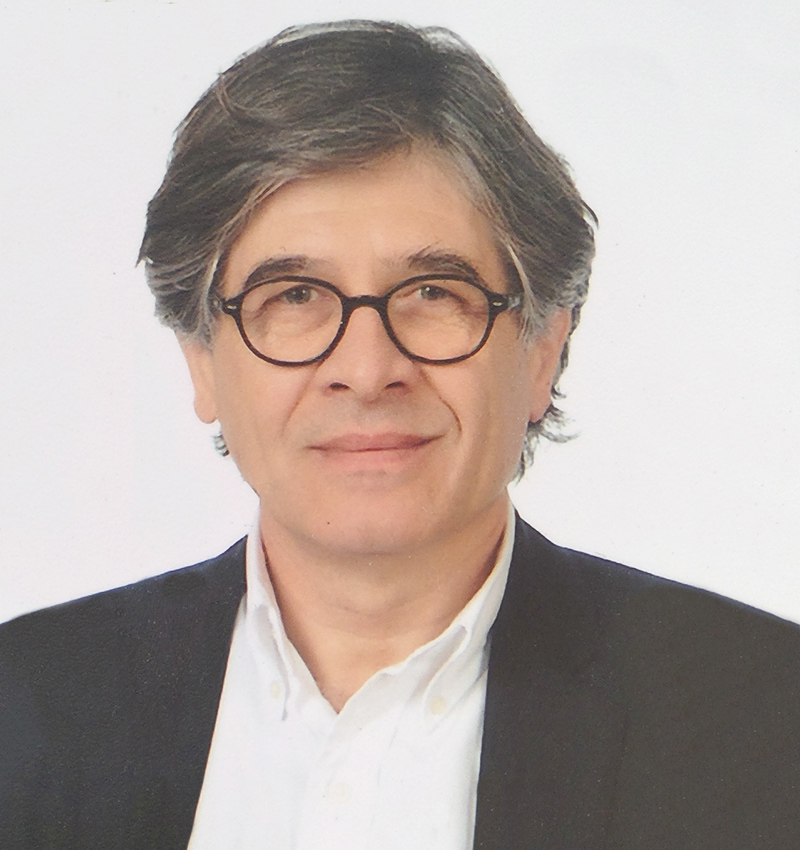 Design and Writing of Firmware
Paul Minchinton
Paul has been working with Cansun since 1985 when Cansun first started to manufacture seismic instrumentation for scientific research and industry. Paul graduated from The University of Reading with a 1st class degree in Cybernetics (with subsidiary Mathematics).
Paul stayed on in a part time basis for the next 35 years lecturing in Logic, Digital signal processing, Microprocessors and Heuristics. One of his main research areas was undertaken in N-Tuple neural networks. In parallel with the University he has been involved in various projects through his own company. The projects were very varied and were particularly involved in the design of hardware and embedded firmware for logging tools used in the oil exploration industry, these tools were particularly used at very high temperatures reaching 180 degrees Centigrade.
Paul and Cansun worked jointly on seismographic instrumentation for the oil exploration industry. Co-designing a variety of electronic/mechanical toys. Design of hardware and firmware for a seismic digitiser jointly with Cansun. His current work at GaiaCode is the design and writing of firmware for the TAU range of digitisers.
Paul is also the designer of CM24, DM24 FIR and IR filters.
Digital Test Engineer
Robert Aikman
Robert is a digital test engineer working on the TAU digitiser. He has 12 years of experience in evaluating, testing, and using seismic instrumentation and this work was jointly conducted with Cansun. Robert is currently working as project leader specialising in digital electronics.
Robert is particularly interested in the networking of seismic instrumentation and their installation for Earthquake early warning systems. Robert is also in charge of calibrating the high resolution digitiser TAU.
Head of Digital Products
Murray McGowan
Murray has been an integral part of our industry for more than two decades. Since completing his MSc in Computing science in 1996 at Imperial, Murray developed and coded a well-respected seismic acquisition and control software whilst being responsible for a seismic network in Scotland for more than a two decades.
Murray is most interested in creating innovative solutions to seismic problems through the use of advanced software.
Head of Alpha production
Maksim Alimov
Maksim is the Head of Alpha production with over 3 years of experience in manufacturing Broadband sensors – both electronics and mechanics. After Graduating from the University of Hertfordshire with a BEng with Hons in Mechatronics with Electronics Engineering, Maksim joined Gaiacode.
Maksim is also experienced in the installation of seismic instruments. Maksim is particularly interested in using his degree to help build precision seismic instruments.
Head of Mechanical design and manufacturing
Robert Kirrage
Robert is the head of mechanical design and manufacturing of Gaiacode mechanical products. With over 3 years of experience in seismic instrumentation design and bringing a wealth of over 10 years of experience in mechanical design, Robert has helped improve the design of all Gaiacode mechanical products through the use of CAD and manufacturing.
Robert has a passion in designing instrumentation which will revolutionise the industry.
Wiring/Supply chain management
Rebekah Jones
Rebekah oversees wiring and supply chain management for Gaiacode. Rebekah has over 2 years' experience in seismic instrumentation wiring as well as controlling all of Gaiacode's supply chains and suppliers.
Rebekah is drawn to helping organise Gaiacode's supply chain to ensure effective and time efficient workflow for the whole team.
Wiring
Nichola Boustead
Through Nichola's work, Gaiacode can provide a plethora of cabling options for customers for all seismic disciplines. Nicola has 4 and half years' experience building instruments and wiring.
Sigma & Theta engineer
Xavier Le Bellego
Xavier has over 3 years' experience in seismic instrumentation assembly. Xavier is in charge of the assembly of SIGMA and THETA sensor mechanics, and he has researched manufacturing of spring assembly for SIGMA and THETA Sensors.
Xavier is passionate about building sensors from the latest and most exact specification, ensuring consistency and precision in each instrument.
Head of SIGMA & THETA
Sajan Thapa
Sajan oversees SIGMA and THETA sensor production with 2 and a half years of seismic instrumentation experience.
Sajan Graduated from the University of Portsmouth with a BEng in Electronics from where he joined Gaiacode to lead the SIGMA and THETA production. Through his work, Sajan has built a passion for electronic instrumentation and research.
PCBs/Electronics
Vivienne Symons
Vivienne is experienced in surface mount printed circuit board manufacturing as well as overseeing internal PCB assembly and its production.
Lead Technical Author
Horst Rademacher
Horst is the lead technical author for Gaiacode, having amassed a wealth of knowledge over years of experience in the Seismic field. In 2005, he was awarded the "Walter-Kertz-Medal" of the German Geophysical Society for his contributions to the dissemination of research results in Earth Sciences.
Sensor electronics & Firmware
Mike Smart
Mike Smart has over two decades of experience in seismology helping Gaiacode constantly improve its products. Mike is the designer and the firmware author of DM24. Currently, Mike is working on Slimline THETA borehole controller electronics and firmware.
Junior Sales Engineer
Matthew Davis
Matt Joined Gaiacode a year ago as a Junior Sales Engineer and is responsible for sales and shipping along with the documentation associated with customs and sales.
Matt graduated from the University of Portsmouth with an undergraduate degree in international development with languages, specialising in French before studying his master's in international finance and banking. Matt is very interested in increasing the internal systems within Gaiacode as well as increasing sales.
Electronics Technician
Suzanne Tonna
Suzanne is an electronics technician specialising in inspecting electronics printed circuit boards. Her experience in military electronics and instrumentation is extremely valuable for GaiaCode. She has 20 years of experience in the electronics industry.
She is currently responsible for the quality assurance of the printed circuit boards used by GaiaCode.
Administrative Manager
Janet Prouse
Janet has been working as an Administrative Manager for GaiaCode for about 12 months. Janet trained as a physiotherapist and spent many years in medical research. Her organisational skills have been put to good use setting up systems and keeping track of all things administration related.